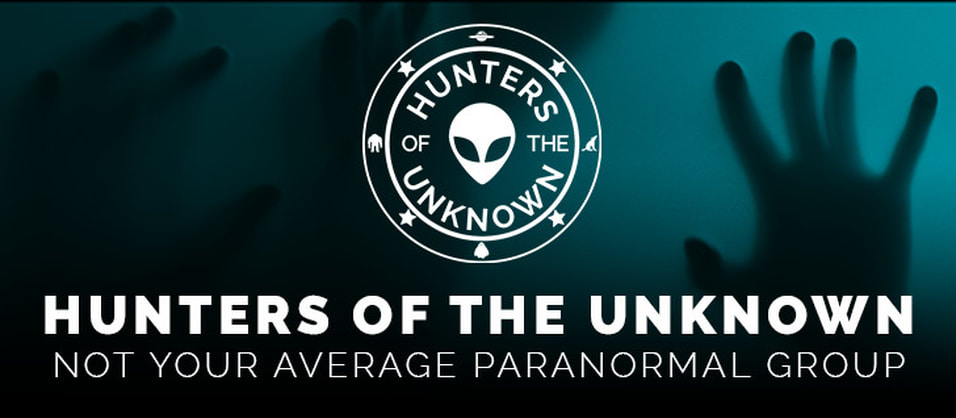 Hunters of the Unknown is a Paranormal Travel Adventure group investigating historical mysteries, legends, unusual places, cryptids such as Bigfoot, UFO sightings, and hauntings. Our group is based out of the Southwest Chicago suburbs and always looking for the next hunt.
​Follow us on
Facebook
,
Twitter
and Instagram @HuntersUnknown. We post our evidence from past investigations on our
YouTube channel
and website. ​
PARANORMAL NEWS
We are taking a break from investigating. This website will not be updated until we return.